Clement PAGE présente La première du film 'Light that Obscures' du 30 avril au 06 mai 2015 (Artists talk 30th April 2015) au Nikolaj Kunsthal à København, Danemark
---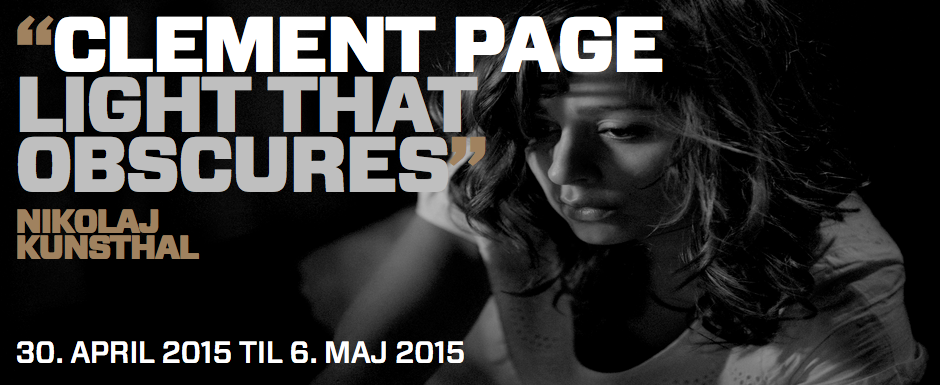 ---
Clement PAGE présente La première du film 'Light that Obscures' du 24 au 28 avril 2015 au Kino der Kunst
---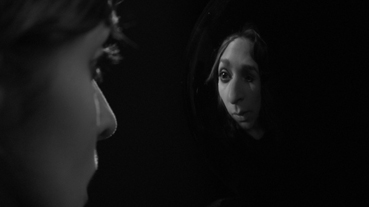 ---
Still from film 'Light That Obscures' - Clement Page
---
Clement PAGE participe à l'exposition collective au AKERSHUS KUNSTSENTER du 08 Novembre au 07 Décembre 2014 (This is the Norwegian premiere of Clement Page's new film, 'Light that Obscures')
---
Clement PAGE (Uk) présente 'Solo London Film Premiere' du film 'Light that obscures' à l'Austrian Cultural Forum London - G.B - Londres


Mardi 21 Octobre 2014, 19h
---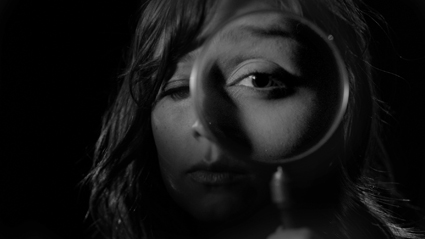 ---
---
Clement PAGE (Uk) participe à l'exposition collective 'Fear and Desire' - Clement Page, Julian Rosefeldt, Reynold Reynolds Christoph Girardet & Matthias Muller, Marion Tampon-Lajarriette - YOUNG PROJECTS, Los Angeles, USA


Exposition du 17 Septembre au 01 Novembre 2014
---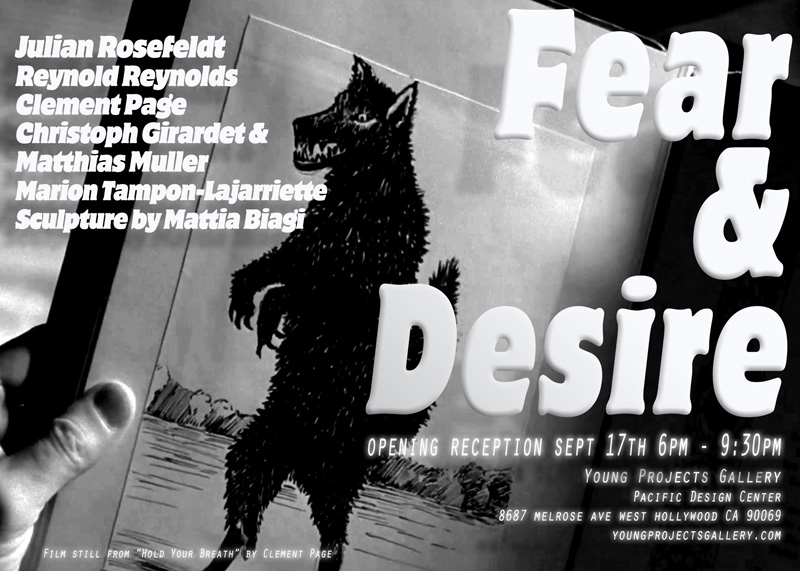 ---
Clement PAGE (Uk) participe au group show avec Christina Leithe Hansen et Margarida Paiva du Centre d'Art d'Akerhus, Lillestrom, Norvège


Exposition du 07 Novembre au 07 Décembre 2014
---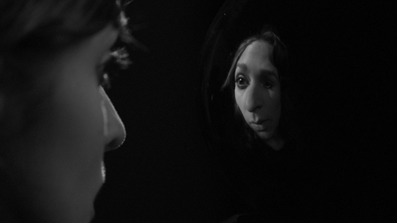 ---
Clement PAGE (Uk) participe à l'exposition Outsider, un geste à part au Centre d'art contemporain (CAB Grenoble) avec Marina Abramovic, Francis Alÿs, Joël Bartoloméo, Basserode, Nathalie Brevet & Hugues Rochette, Mathieu Briand, Sophie Calle, Alexandra David, Richard Fauguet, Antoine Felix, Daniel Firman, Daniel Johnston, Pipilotti Rist, François Roux, Roman Signer.


Exposition du 07 avril au 09 juin 2013.


Vernissage le 6 avril 2013 à 18h (Performance à 18h / Portes ouvertes dimanche 7 avril / 14h30 visite commentée en présence des commissaires). - Dossier de presse : Centre d'art contemporain (CAB Grenoble)
---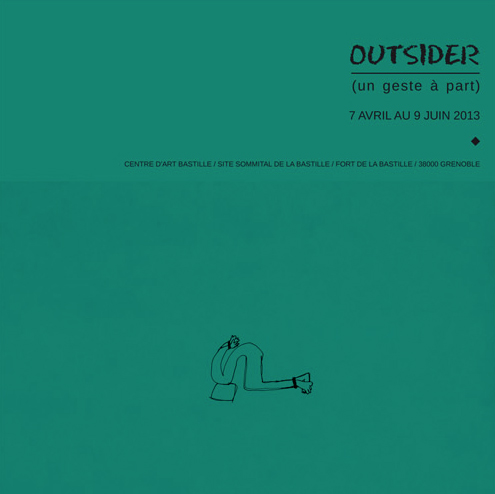 ---
Clement PAGE (Uk) participe à l'exposition Open End à la Haus der Kunst de Munich parmi la sélection de films et de vidéos de la Collection Goetz (Sammlung Goetz)


Exposition du 28 septembre 2012 au 07 avril 2013
---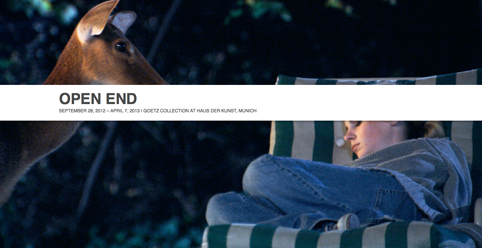 ---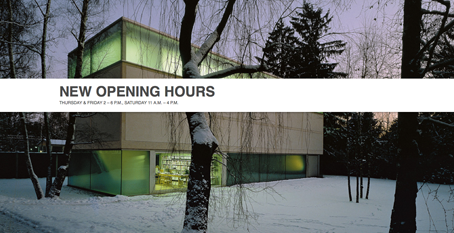 ---
Clement PAGE (Uk), Solo Show - Hold Your Breath - Film et aquarelles - Exposition du 10 mai au 9 juin 2012 - Galerie Van De Weghe - Anvers - Belgique.
---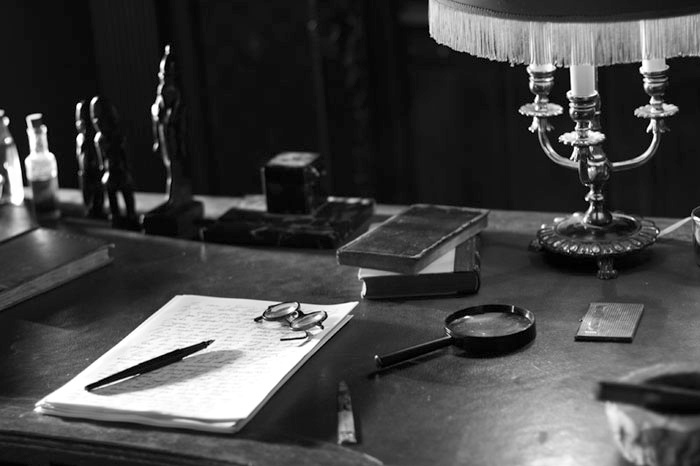 ---
Clement PAGE - 2010 - Still from 'Hold your breath' 25min's, super 16mm, Noir et blanc | DVD
---
Clement PAGE (Uk) participe à l'exposition Winter Group Show au Maddox Arts, London - Private View Wednesday 7th December 6:00 - 8:30 - Exposition du 08 décembre 2011 au 15 janvier 2011.
---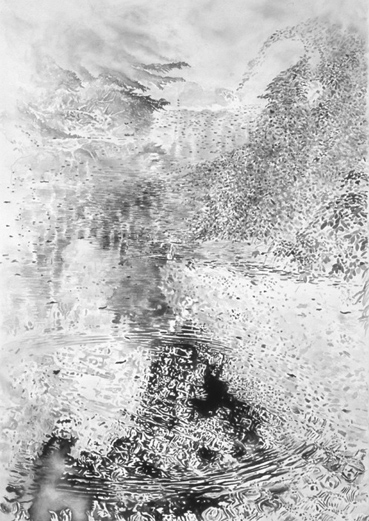 ---
Clement Page - aquarelle sur papier
---
Clement PAGE (Uk) participe à l'exposition "Donetsk goes contemporary" avec AES+F group, Blue Noses, Sergey Bratkov, Igor Gusev & Natascha Trandafir, Dejan Kaludjerovic, Andrei Loginov, Matt Mullican, Franz Rodwalt, Liddy Scheffknecht, Steve Schepens, Santiago Sierra, Vadim Vosters - Parcours d'art dans la ville : Daya Cahen, Happy Famous Artists, Philip Grözinger, Clement Page - Organisé par 'SCM' et 'Art Point Donetsk' - Commissariat Andrei Loginov et Steve Schepens - Pour cette exposition publication d'un texte du Dr. Ekaterina Rietz-Rakul - Vernissage le 11 novembre 2011 - Exposition du 12/11 au 12/12/2011 - Art Point Donetsk - Donetsk, Ukraine.
---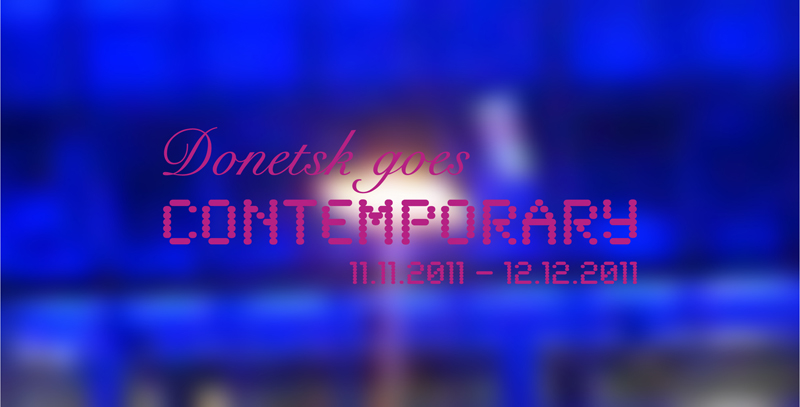 ---
visuel : Invitation Art Point Donetsk
---
Clement PAGE (Uk) participe à l'exposition inaugurale du ESc Art Centre à Lviv, Ukraine - du 23 juillet au 31 aout 2011 avec AES+F (RUS), Daya Cahen (RUS), Philip Grözinger & Christian Pundschus (DE), Happy Famous Artists (BE), Dejan Kaludjerovic (SRB), Andrei Loginov (BLR), Matt Mullican (USA), Steve Schepens (BE).
ESc is a new art centre located in the city of Lviv, in the West of Ukraine. ES contemporary manifests most recent and future augmentations of the art world and of art theory to the broadest possible audience. The art centre focuses on visual arts at an international level. It includes an apartment exhibition space, an open air parking lot as exhibition space and also occupies flat screen TVs throughout the city. The TVs will be screening videos and films during the day in stores, libraries, the academy, the university, etc. and at night in clubs and discotheques. The function of ESc is to get Lviv out of its slumbering cultural coma, to consult collectors and to manage lectures. The art centre will also host artist residencies at a later stage. The aim is to cooperate with the Consuls of Germany, the UK and Belgium, but also to include the city of Lviv and the province of Galicia
ESc was founded by Dr. Ekaterina Rietz-Rakul (UA) and Steve Schepens (BE) in 2011 and is based in Lviv, Ukraine and Berlin, Germany. Dr. Ekaterina Rietz-Rakul is PhD in contemporary literature and Steve Schepens is a visual artist. They are co-authors and write for several international art magazines. Their book Contemporary Art Berlin was published in 2010 and Berlin…Aber Sexy in 2011. As curators they founded the collective APES and recently curated the Berlinaire exhibition in Belgium.
The art centre has an international board of advisors including art historians, art critics and museum curators such as Elena Sorokina, Harlan Levey, Volker Diehl and many more. It is chaired by Pavlo and Tajana Rakul.
The City of Lviv
ESc wants to show contemporary visual art in the city of Lviv in all its abundance. The city is considered as the cultural centre of today's Ukraine although not the centre of the Ukranian contemporary art scene. In 2010 the third edition of TYZHDEN, week of contemporary Art was organised by the cultural centre Dzyga and in 2011 the first edition of the Open Festival of International contemporary art took place in L'viv. This shows the growing interest of the region in the current cultural tendencies.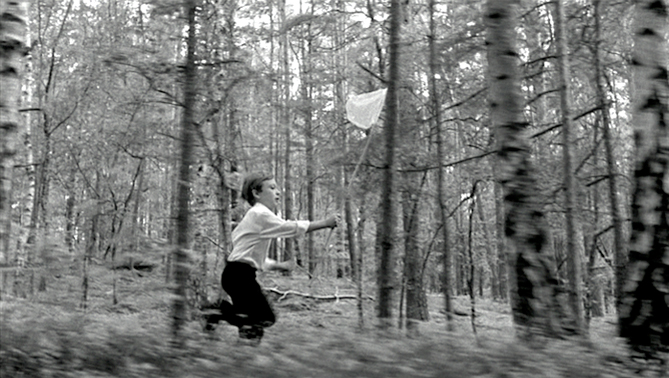 ---
Clement Page - 'Hold your breath' 2010 S16mm transferré en HD, 17mins. Courtesy of Sammlung Goetz
---
Clement PAGE participe à l'exposition 'Walking the line III summer drawings' show avec Isabel ALBRECHT, Francis ALYS, Lucie BEPPLER, Hella BERENT, Heiner BINDING, Jonathan CALLAN, Eyal DANIELI, Dominique DE BEIR, Reinhard DOUBRAWA, Alexander GORLIZKI, Cosima HAWEMANN, Ines HOCK, Alex HAMILTON, Károly KESERÜ, Ellen KEUSEN, Corinne LAROCHE, Glenda LEÓN, Bärbel MESSMANN, Jaap MOOY, Thomas MÜLLER, Dorrit NEBE, Marcus OSTROWSKI, Francis RICHARDSON, Inge SCHMIDT, Simon SCHUBERT, Hans SCHULTE, Philip SEIBEL, David SHER, Hannelore VAN DIJCK, Irene WEINGARTNER, Lynne WOODS TURNER, old Indian drawings.
Vernissage vendredi 10 juin 2011 à 19h (Opening - Friday, 10th June, 7pm)
Exposition du 10 juin au 30 juillet 2011
---